FEATURED IN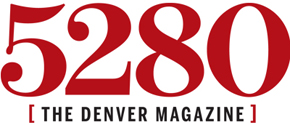 "With Turano's focus on flavor, execution, and fresh ingredients, every bite on this menu is worth a drive across town. I, for one, am heading back as soon as possible…"
Read On...

"First look: Sunny's opens in Sunnyside...a breakfast spot that's turning out an excellent board of morning glories…"
Read On...
About Sunny's
Welcome to Sunny's! We use organic and local ingredients whenever possible and enjoy making food from scratch.
We support sustainable practices and try to minimize our impact by recycling and composting. Enjoy a cup of our locally roasted organic coffee; we look forward to providing you with a great breakfast experience.
Sunny's Reviews
Absolutely delish. Gourmet, organic, big portions, great service, family owned and operated...can't beat it!
Shawna R.
Cool place and great food! The area is up and coming. This is a great neighborhood breakfast joint. We will definitely be back!
Michael L.
Wow! This place is a MUST! Loved the unique menu choices. The Mangia and Carrot & Zucchini Latke dishes were perfect. The service was quick and absolutely everything was great. Definitely coming back!
Luda K.
Busy and lively on the Sunday we visited. Staff was very nice and they were turning tables quickly. They were great about my gluten free requests. They also have dairy free and veggie options in addition... A big plus! Everything was fresh and delicious!
Annalise O.
This wonderful new restaurant is a refreshing and welcome change to the bog-standard breakfast/brunch joints that I've been getting very bored of. They have an amazing menu full of interesting and innovative changes to typical breakfast foods...Great service, great experience, can't wait to go back for more!
Leanne S.