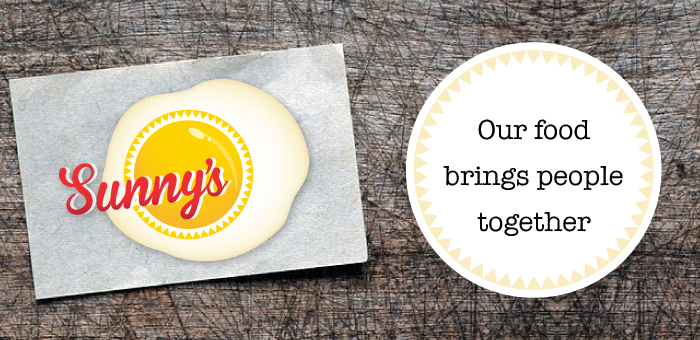 Sunny's founder, Ryan Turano, grew up on the North Shore of Long Island, NY. His love for food was nurtured by his paternal grandparents, who would prepare Sunday dinners, often with food picked from their own garden. These weekly meals engendered in Ryan a taste for homemade food made with fresh ingredients from scratch. As his large extended family gathered every week to break bread and bond as a family, Ryan cultivated a love for the way food brings people together.
Ryan went on to receive his culinary degree from Johnson & Wales University after high school. Post graduation, he worked in kitchens from Block Island, RI to Naples, FL. It was on Block Island he met his wife, Jessica, a recent graduate from the University of Rhode Island. After moving to Breckenridge in the fall of 2000, he expanded his resume to include front of the house work as well as running several kitchens in Breckenridge. In the fall of 2011 he opened The Sloppy Dog on Main St Breckenridge to great success. In the fall of 2013 he sold the business and moved down to the Front Range.
In the spring of 2014 Ryan opened Sunny's in the Highlands area of Denver on the corner of W 44th Ave and Zuni. Sunny's is dedicated to serving delicious homemade food made with quality ingredients. We are committed to reducing our impact by recycling, composting and using organic foods whenever we can.
Sunny's strives to provide our guests with a positive dining experience, placing an emphasis on friendly, accommodating service. Enjoying a good meal is something we all have in common and at Sunny's we love that our food brings people together. Sunny's aims to be a neighborhood gathering place as well as a place people from surrounding neighborhoods and towns will visit.
Come see us anytime 7am-2pm daily for a great breakfast experience.